In a swift response to the new cases of the Corona Virus recently confirmed in Nigeria by the Federal Ministry of Health, TGI Group and FoodClique have joined forces together to sensitize member of the public and school pupils on how to stay healthy and avoid the transfer and contracting the dreadful Virus.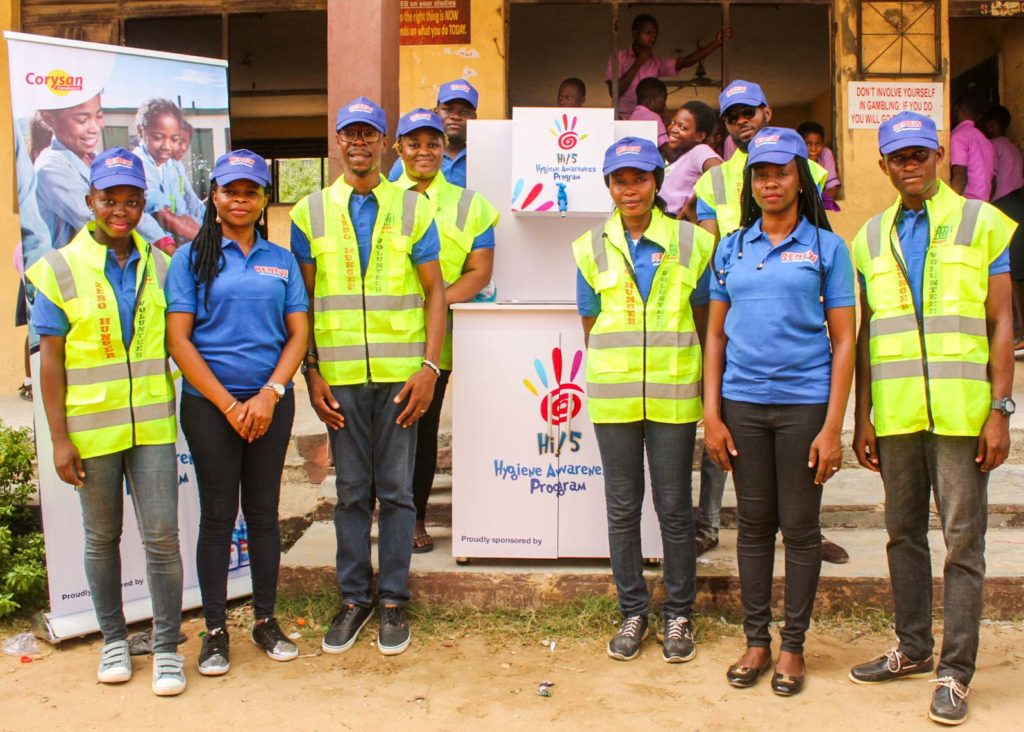 This was made known by the Marketing manager of TGI Nnenna Onyenacho at the start of a two days sensitisation program tagged Corysan Hand Wash Hi! 5 which is aimed to help school children on how to live free from COVID-19.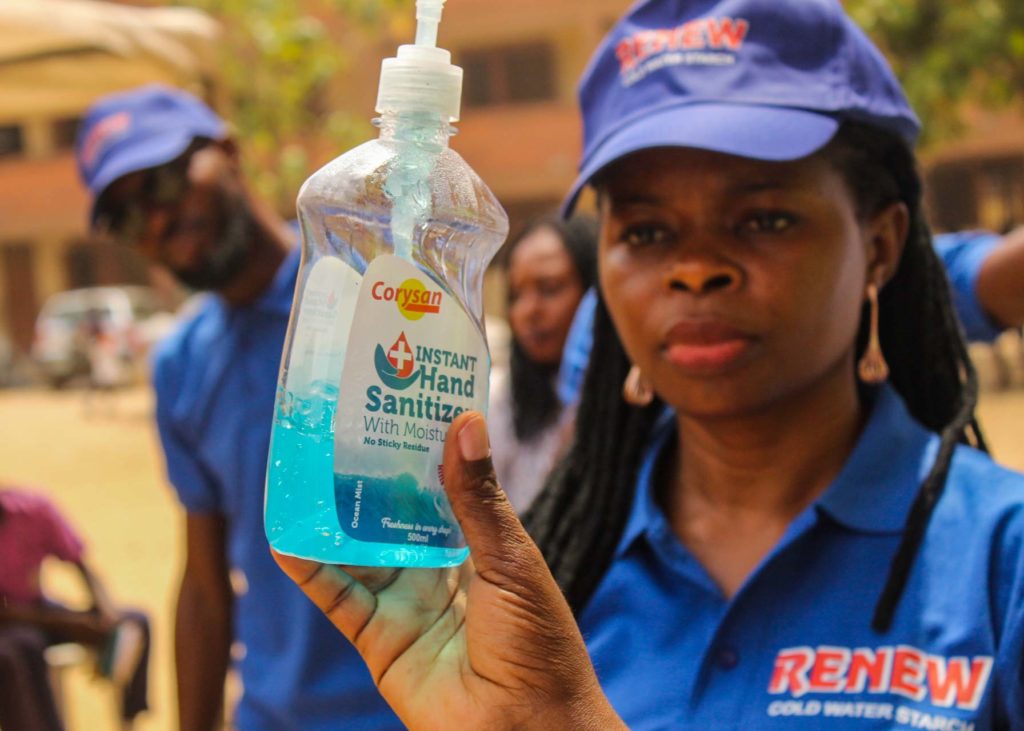 Nnenna Onyenacho also added that students will be enlightened on how to properly wash their hands, how to maintain good hygiene, how to protect themselves, their families, and their immediate environment from bacteria and germs
The Founder / CEO of Foodclique Bolajoko Fadipe took time to advised the students to stay calm amidst the Coronavirus pandemic and also stressed that FoodClique is working tirelessly to meet up with any eventualities of need for food within the community.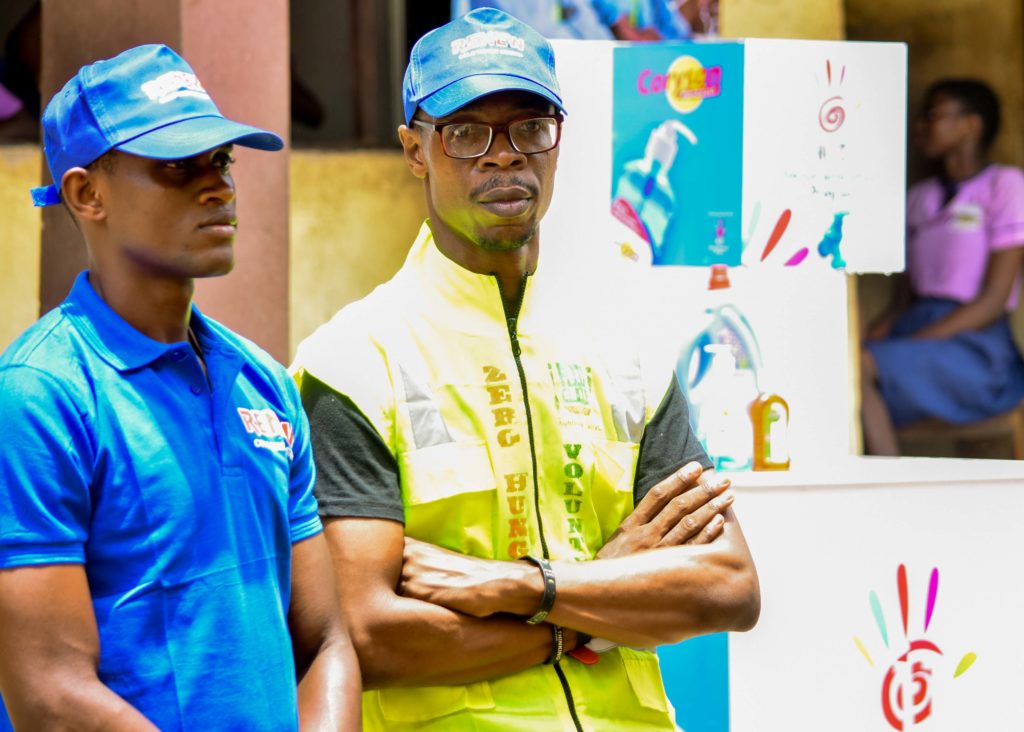 He also stressed the need for Nigerians to adhere strictly to all the guidelines stipulated by the Federal Government and Ministry of Health as we battled our away through these trying periods.
During the interactive session with the students, the Brand Manager for TGI Group kikelomo Oladipupo took time to demonstrate how to properly wash the hands and she also re emphasise the importance of good hygiene and debunk some of the myths on Covid19 raised by the students.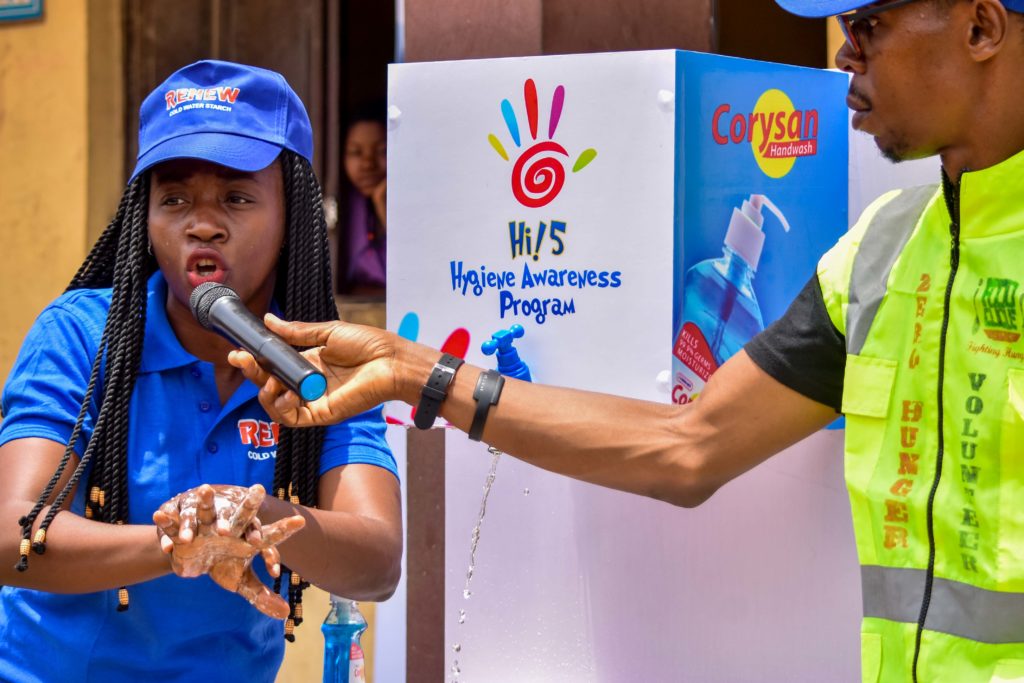 The event took place at the Ayetoro Senior school Ebute Metta while items like hand-wash, hand sanitiser exercise books was provided to pupils and an automated hand-sanitiser and first aid box was donated to the school.