Senior Meals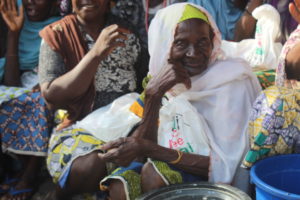 Community nutrition programs are important for older adults living alone and/or those who are financially at risk. Our Senior Meals Program helps people age 60 and older maintain their independence by providing non perishable food items, friendship and safety check.
Seniors often lose touch with friends and companions as they grow older and become more isolated so the food and sense of community gained through these programs are invaluable for the seniors in our community. They not only feed the body, but the soul as well.
Going forward we hope to prepares hot, nutritious meals and deliver to seniors who are physically challenged.
Your support to FoodClique will allow us to work with partners to end hunger among the most vulnerable in the community, seniors. Together we can solve senior hunger, ensuring no one has to worry where their next meal will come from.